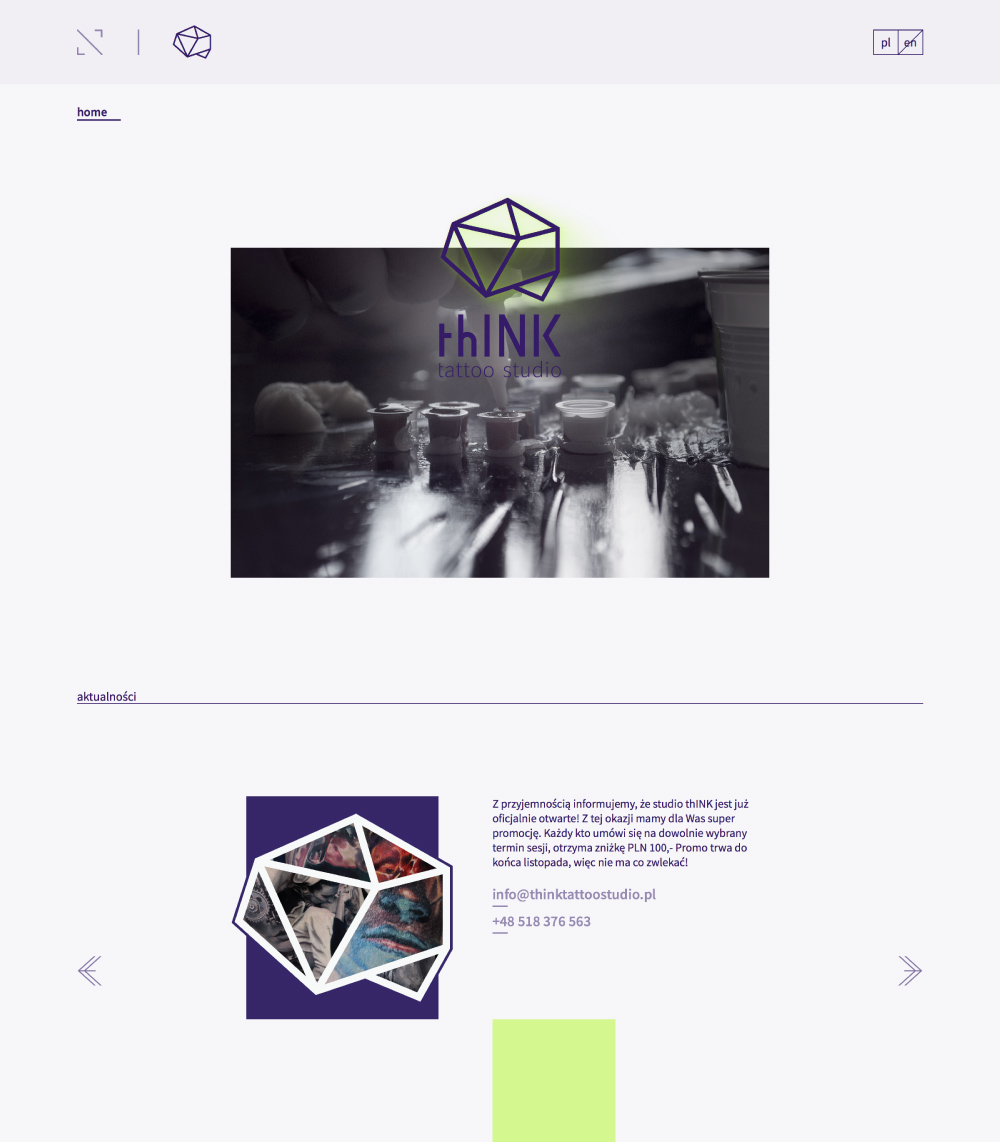 Project made for Think Tattoo Studio, that deals with tattooing, but also conducts exhibition activities and organizes cultural events. Project included creating logotype, business cards, photographs and website.
www
Logo had gone a long way before its final form was shaped. We were trying to get maximal synthesis of the sign.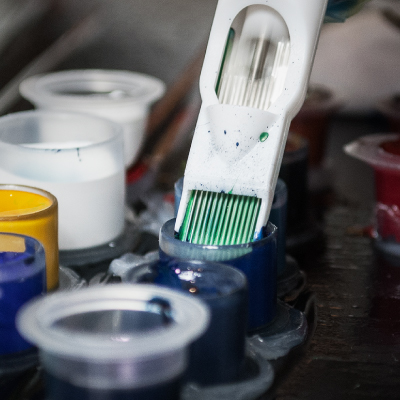 Website was optymilized for mobile devices, graphics is also adjusted for Retina displays. The website contains stylized Google map, which helps to localize the studio in the easy and fast way.